We buy raw materials directly from farmers and process by ourselves in our big cassia factory in Yen Bai province. We supply a wide range of cassia (cinnamon) such as split cassia, broken cassia and cigarette cassia. There are two main seasons of cassia in Vietnam and we always try to provide our valued customers with the freshest and best quality of cassia. At the peak time, there are more than 120 full time and 20 part time employees work in the factory.
Each month we export about 50 containers of cassia cinnamon to more than 45 countries all over the world.
Our Cassia Factory is located in Yen Bai where has the largest amount of cassia in Vietnam. We control the quality of the product right from raw materials. Remove the mold, then dry, check and pack according to customer requirements. With good quality and competitive price, we have exported our products to many countries in the world such as USA, Australia, Korea, Singapore, Turkey, France,…
Star anise and cassia factory?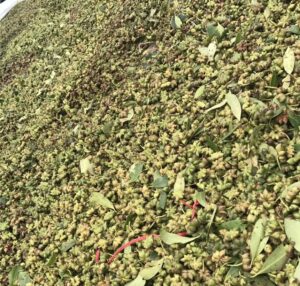 With the advantage of direct supply from local farmers in key areas of growing star anise trees in Vietnam, we are always available to export various ranges of star aniseed with high quality under big quantities out of Vietnam.
For more information, please do not hesitate to contact us. We're also happy to send you a sample of our Cassia and Star Anise:
Our Office:
Office 1: No 56/61, Pham Tuan Tai street, Co Nhue 1 sub-district, Bac Tu Liem district, Hanoi City, Vietnam.
Office 2: The 8th floor, Detech Tower II, No.107 Nguyen Phong Sac Street, Cau Giay District, Hanoi City, Vietnam.
Our Factory:
Factory 1: Dao Thuc Village, Thuy Lam Commune, Dong Anh Dist., Ha Noi City, Viet Nam
Factory 2: Group 21, Dong Anh Town, Dong Anh Dist., Hanoi City, Vietnam.
Factory 3: Loc Thinh Road, Loc Ninh District, Binh Phuoc Province, Vietnam.